---
_NOW_SERVING_
---
UFOria Citra IPA
7 abv 35 ibu
IPA - American
UFOria 7% Unfiltered Citra IPA We took all the Citra hops on the Island and smashed them into the fermenter until it said "ENOUGH!". Then we let science do its thing and cleared a path so this 7% colossus could achieve its maximum unfiltered potential. The encounter is a Brobdingnagian nose of citrus followed by your first taste which echoes the same phenomena while beaming you directly to Euphoria. Drink up, Experiencer, you deserve this.
Proof of Life - Sour Cherry
4.9 abv 4 ibu
Sour - Fruited
Every version of our Proof of Life sour series is the best... and this is no exception! It takes exactly a bazillion sour cherries to make this wonderfully crispy kettle soured ale.
Oktoberfest
4.5 abv 20 ibu
Märzen
Our use of German malts in this traditional copper-colored lager creates a biscuity, malty profile. Noble hops provide just the right balance. This beer finishes clean and leaves you wanting more!
Weizen Sense
5.1 abv 12 ibu
Hefeweizen
The golden haziness glows as it tips a big foamy cap to you. This unfiltered wheat beer is a perfect representation of the Hefeweizen, whose sole purpose is to bring you delicious refreshment on a hot summer day with a killer combination of fruit and spice. Squeeze the lemon wedge directly into the nectar for maximum enjoyment and always add the egg on your burger. You have chosen Weizly.
Oatmeal Stout
5.1 abv 30 ibu
Stout - Oatmeal
Jet black with a creamy tan head and roasted coffee aroma. Roasted barley is balanced by the oatmeal and the silky-smooth, nitro-dispensed creaminess. A clean finish with a hint of coffee will leave you wanting more!
The IPA When the Earth Stood Still
8.3 abv 95 ibu
IPA - New England / Hazy
This New England style IPA is hop-bursted with Mosaic -- double whirlpool hopped and double dry hopped. This lends an amazing orange/tangerine aroma and flavor.
Chocolate Cherry Porter
6.3 abv 20 ibu
Porter - Other
This classic brown porter starts with grains from traditional maltsters in Scotland & Canada, plus hops from the renowned farms of Kent County, England. Late in fermentation we add tart cherries from Oregon, and finish it off with a delicious dose of fair-trade cacao from Peru.
Equals Beer (Blood Orange IPA)
6.3 abv 60 ibu
IPA - American
This beer is a collaboration with one of our favorite locals bands and friends of the brewery -- 'Equals B'. This beautiful, amber-colored IPA wakes up your nose with a bright, fresh blood orange aroma. Take a sip, and you'll enjoy the wonderful blend of real pureed blood oranges and the citrus notes that come from a blend of five hop varieties. The finish is clean and crisp, leaving you wanting more!
Attack of the Strawberry Blonde!
5.3 abv 16 ibu
Blonde Ale
Crisp, clean blonde ale with just a touch of strawberry. This summer favorite has lively carbonation to help bring out the fresh strawberry aroma.
Island Dew (Hard Seltzer)
5 abv 0 ibu
Hard Seltzer
A refreshing and delicious XTREME seltzer that tastes just like your favorite gaming juice with only 99 calories per serving. Probably best paired with Doritos (Cool Ranch > Nacho Cheese), this creation will have you all hopped up and coming at haters like a spider monkey.
Lime Hard Seltzer
4.9 abv 0 ibu
Hard Seltzer
At 4.9% and just 98 calories, this refreshing bin of bubbles is akin to an afternoon of cutting through the clouds upon Falcor as your troubles disappear into the shrinking world below.
The Thirst
4.9 abv 25 ibu
Kölsch
Clear and straw-colored. Although technically an ale, this beer is clean and crisp like a lager. Noble hops are just detectable, while a nice malt flavor follows through to the finish. Served in the traditional Stange glass.
Love Point Light
4 abv 11 ibu
Lager - American Light
What if light lagers could taste good? Surprise! They can! Our version of this American classic style is as crisp and refreshing as you want it, but also has a light, toasty flavor that satisfies.
Irish Red Ale
5.6 abv 16 ibu
Red Ale - Irish
Beautiful deep red ale. Medium bodied with caramel/toffee notes. A light roasted malt character lends a dry finish to this beer.
Porter
5.3 abv 30 ibu
Porter - English
Deep brown with ruby highlights. Biscuity aroma with hints of fruity esters. Medium roastiness with caramel and toffee notes. Hops take a back seat to the malt on this one.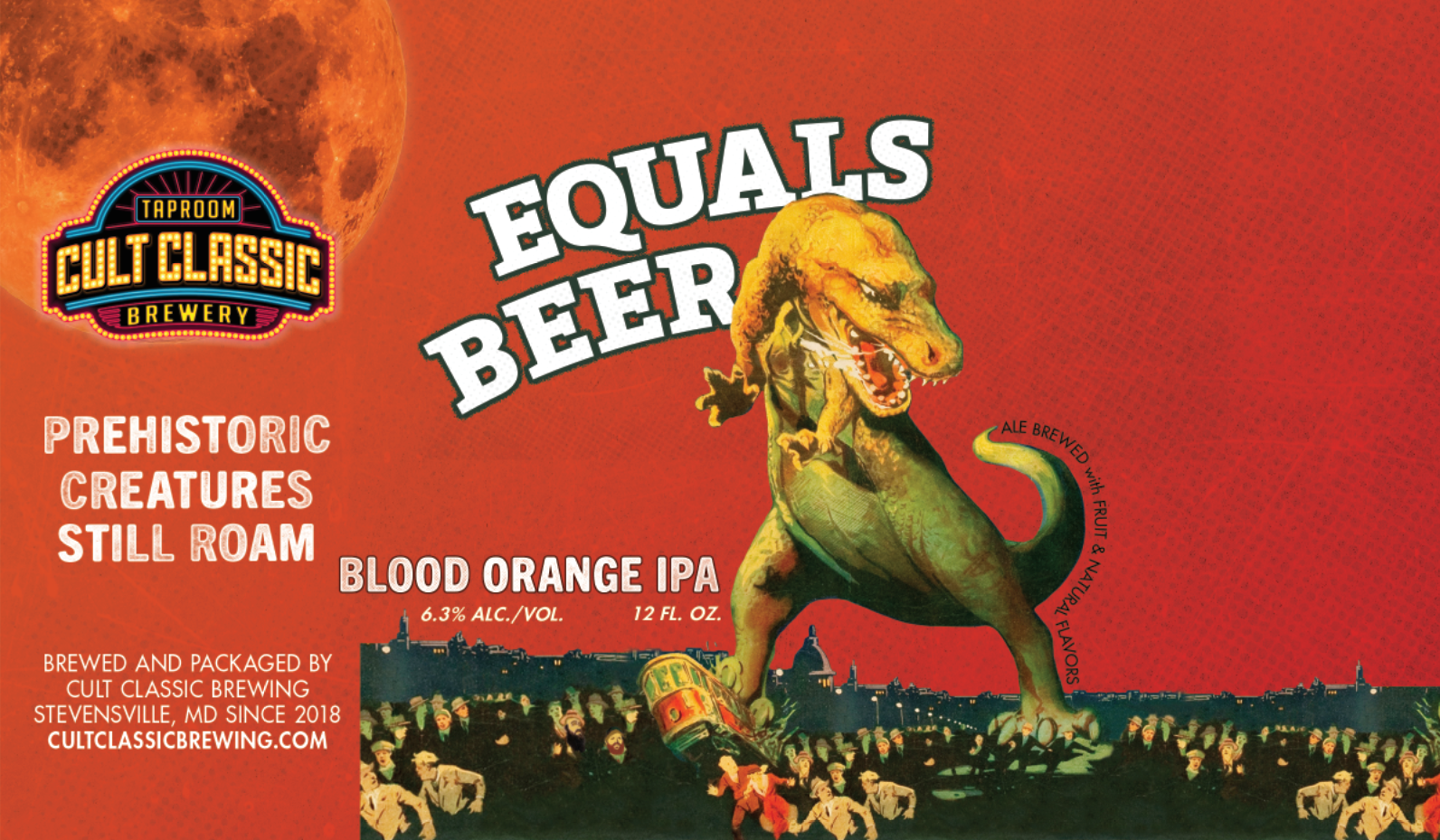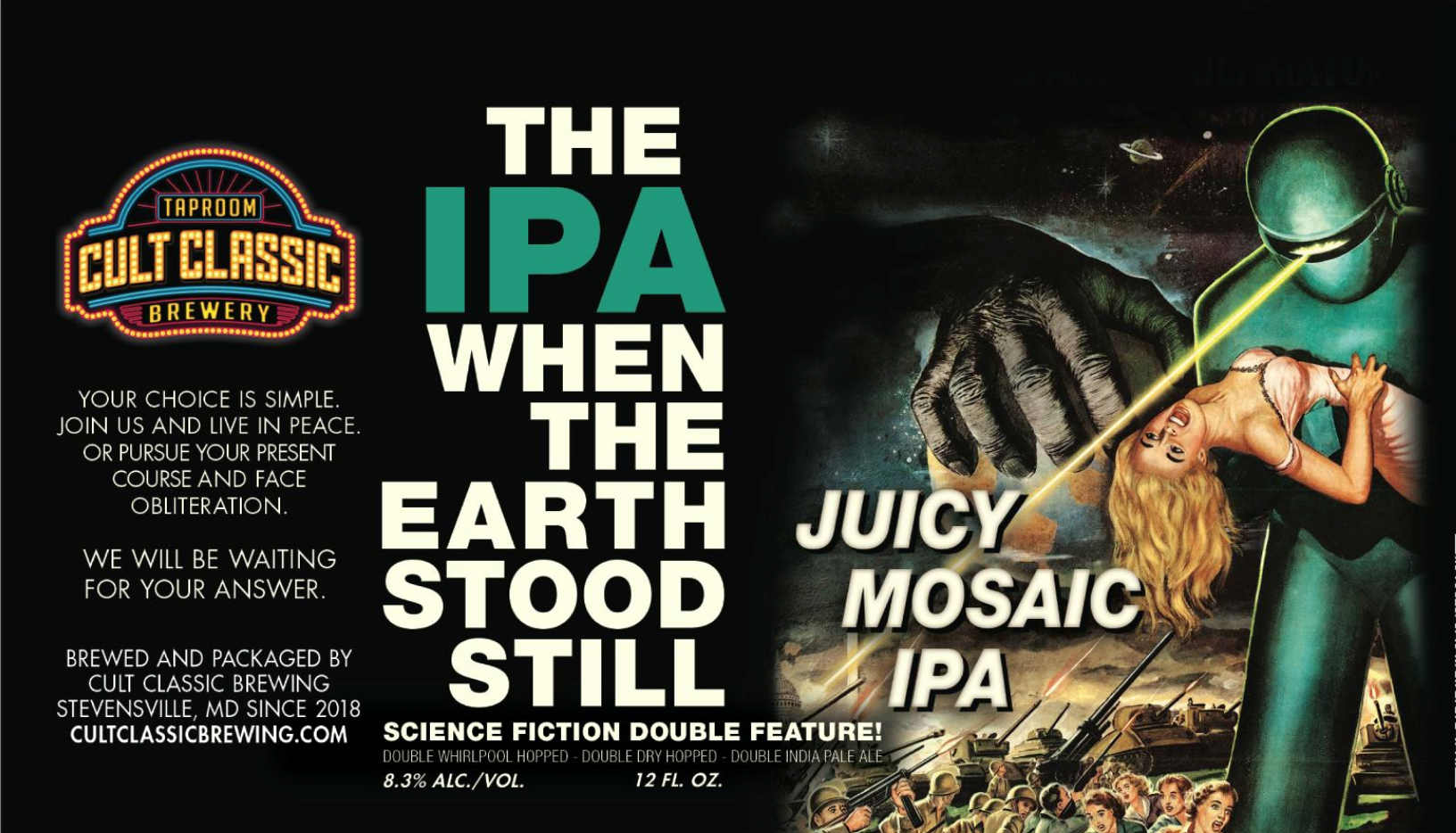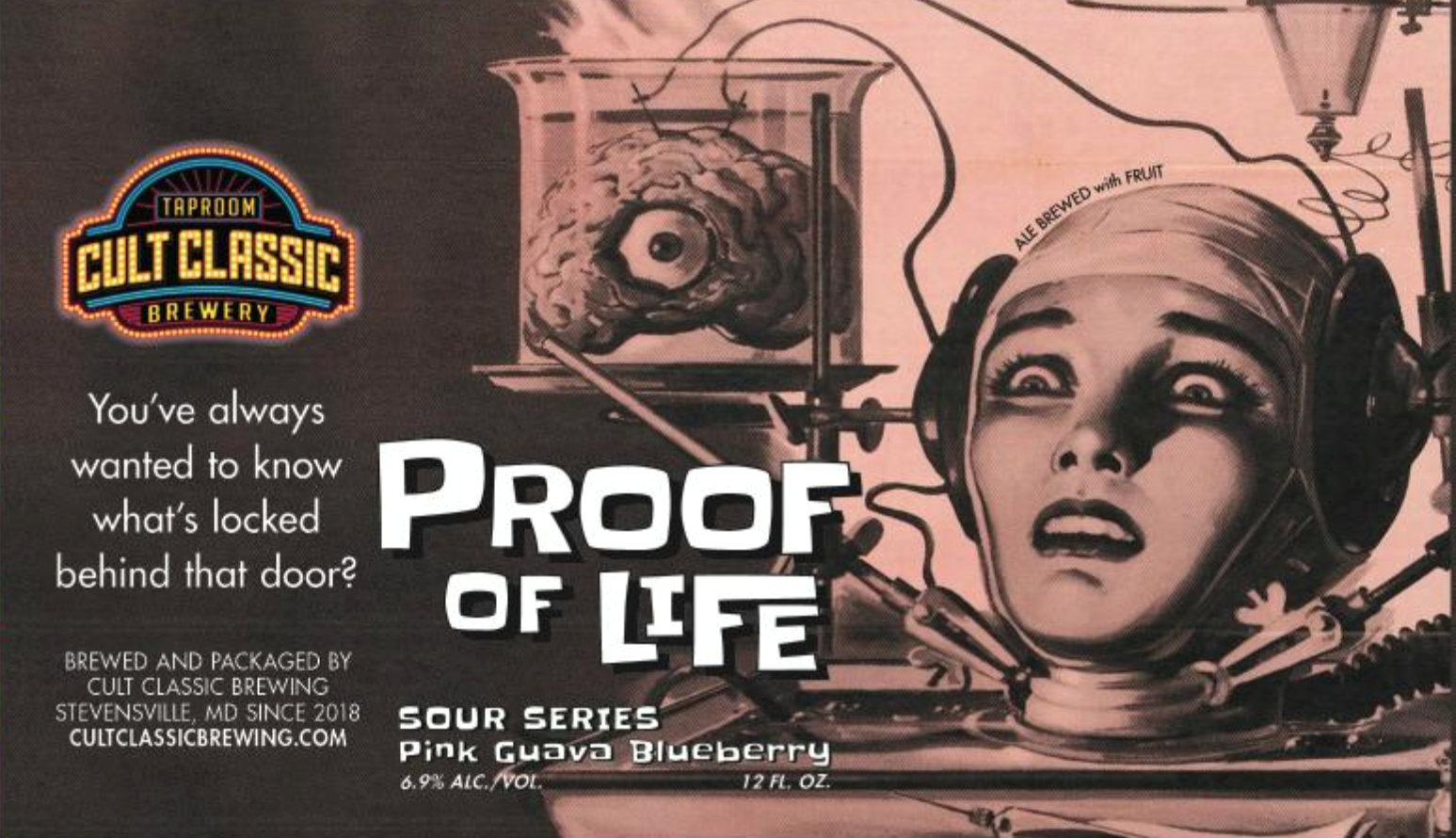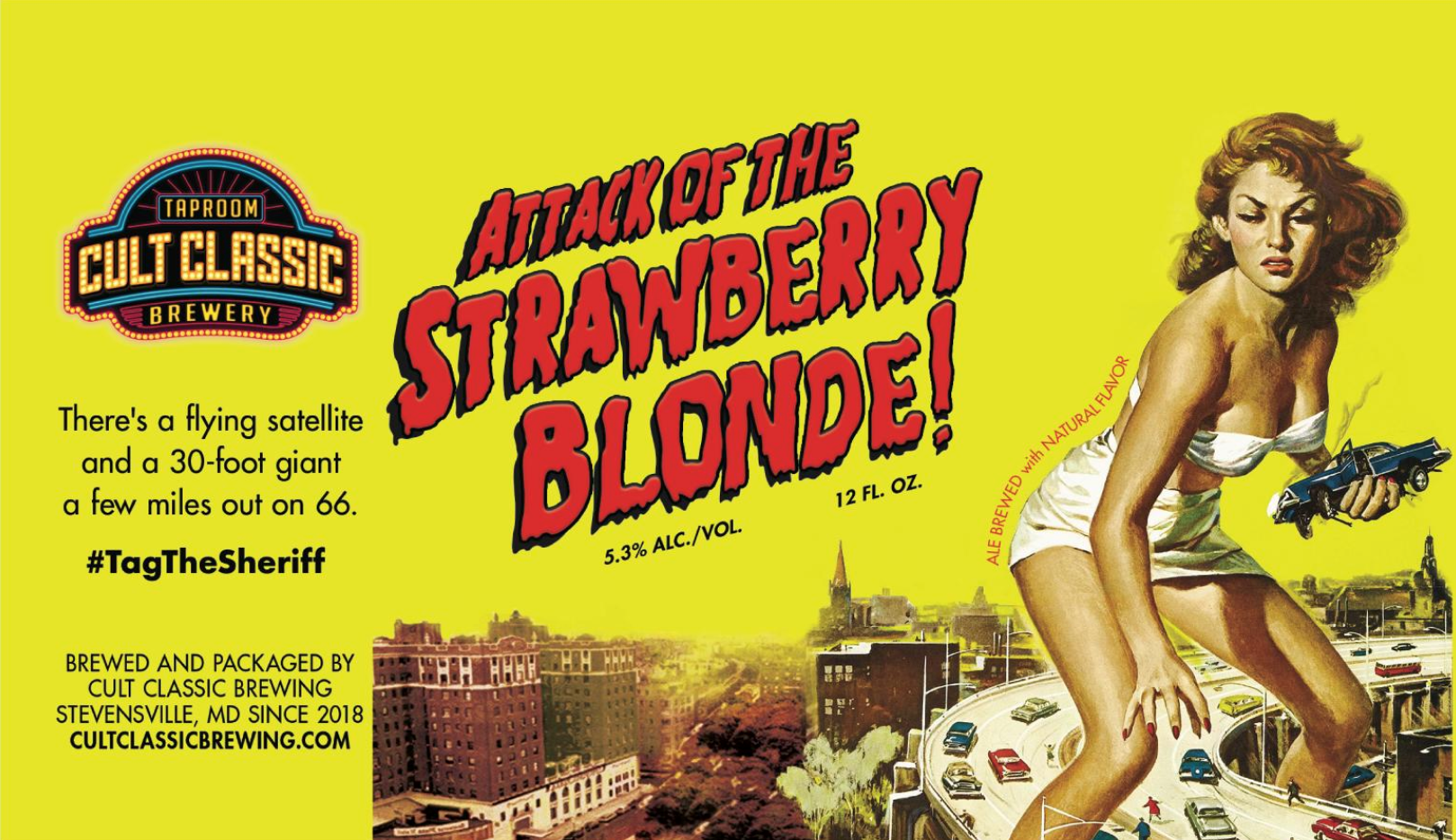 _NOW_PLAYING_
Celebrating the finest listening room within two-days travel by carriage, Cult Classic is your center for all things entertainment. Live music, movies, games, books and beer, The Kent Island Farmers' Market, WINGO and whatever else you crazy folks come up with. See you soon.
Contact Us
We're here pretty much all of the time, but we can never remember where we left the phone.


---
ADDRESS
1169 Shopping Center Rd
Stevensville, MD 21666

Tuesday - 11am to 11pm
Wednesday - 11am to 11pm
Thursday - 11am to 11pm
Friday - 11am to Midnight
Saturday - 11am to Midnight
Sunday - 11am to 6pm
Monday - CLOSED... For now